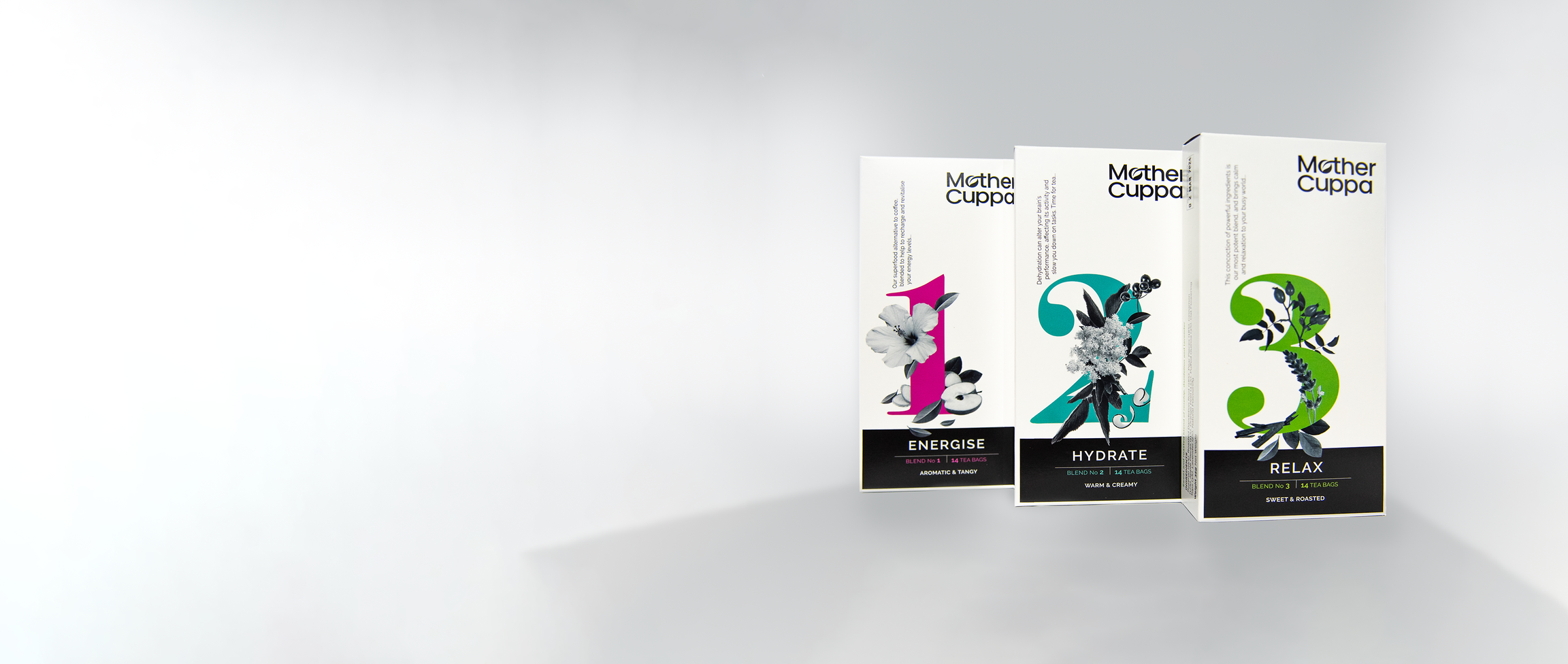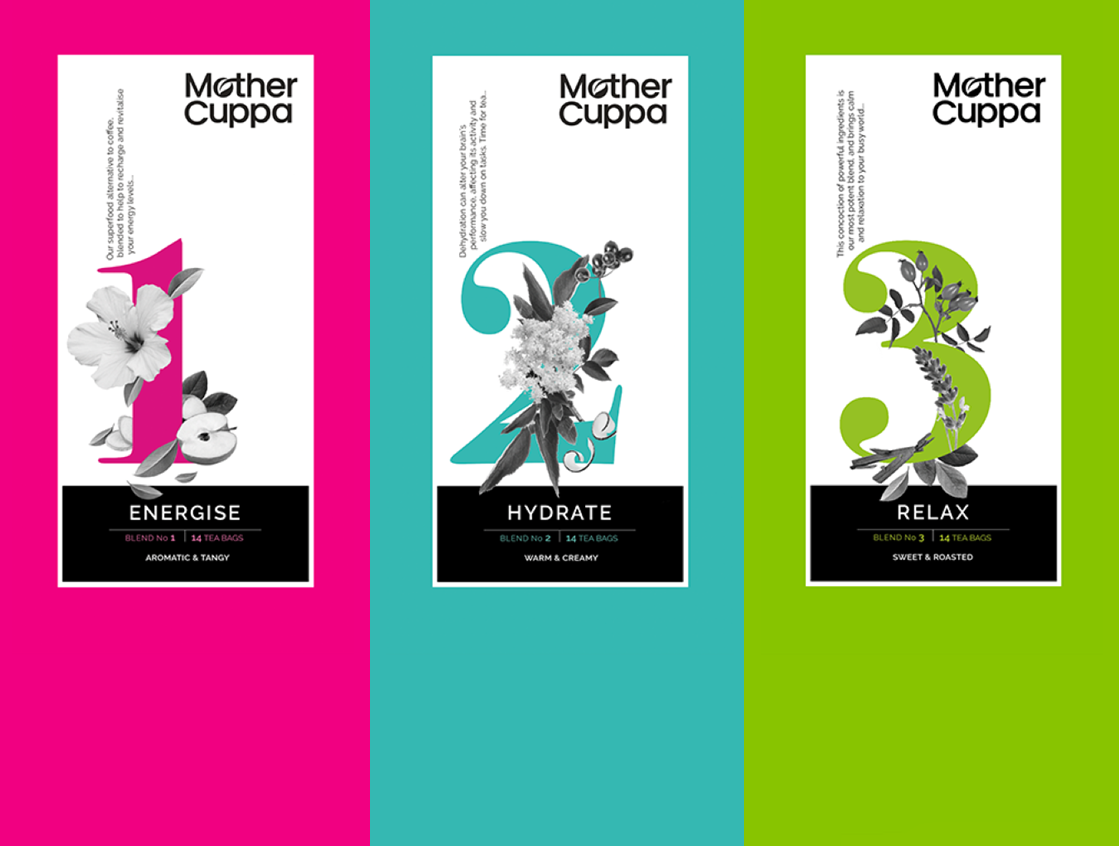 A tea for each step of the day
A range of herbal tea's blended to support women through the life cycle of changing hormones and busy lives. A tea for each step of the day.
---
Wellness Collection includes three herbal teas blended with purpose to support women through each step of the day.  
No.1-Energise blend uses powerful adaptogen herbs to keep those hormones on a balanced equilibrium and give you a sustained caffeine free energy boost throughout the day. Perfect for those wanting an energy influx without the jitters of coffee.  
No.2-Hydrate blend uses caffeine free ingredients to keep you hydrated throughout the day, supporting you with the loss of fluids through exercise, night sweats and hot flushes. A great addition to your daily water intake.  
No.3-Relax blend uses natural anxiolytics (anxiety relievers) and natural sedatives to bring about a calm and relaxed feeling on the nervous system. This is a great blend to bring about calm in a busy day or help you to unwind and drift off in the evening.  
Buy all three Mother Cuppa blends in our wellness collection giving you enough tea for a whole month. Or subscribe and save up to 20%